For financial reasons, I don't change my phone every year but my iPhone XR was nearly three years old and it was overworked and starting to become slow. The battery health was still OK at 83 percent.      
However, my whole life is in my phone. I write on Notes, chat on WhatsApp and Viber, check my e-mail often, and am social media a lot. Even prescriptions for my dogs, my mom and our house helpers are all in my phone. My prayers are there, too.
Anyway, when it was time for me to get a new phone, I seriously considered an iPhone 13 or a Samsung Z Flip 3, which is being endorsed by super boy group BTS and used by a number of K-pop stars.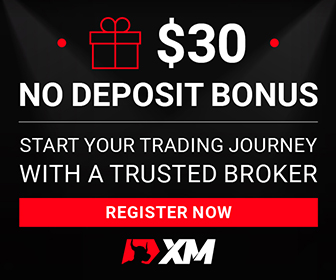 I deliberated for weeks. The Z Flip 3 seems so cool. It's called a flip but it's really a phone that's foldable. When it's unfolded, you see the crease in the middle.
My daughter uses a Z Flip 3 and I'm not going to lie, every time she uses it, I get really jealous.
I used to be an Android user and I know how easy it is to open files and download pictures and videos on a Samsung. My favorite part of the Samsung Z Flip 3, aside from its foldability, is the new black bar that encompasses almost half the phone's front.
The Z Flip 3 has a new and more durable construction and is IP water-resistant.
The Z Flip 3 runs the same Samsung-customized version of Android 11 called OneUI 3.1 as the rest of the company's phones. In the Philippines, the Samsung Z Flip 3 comes in 128GB and 256GB and four colors—Phantom Black, Lavender, Cream and Green. For obvious reasons, Lavender is the blockbuster color.
Watching videos on the Z Flip 3, which is 5G-ready, is an amazing experience, especially when you're about to sleep and the phone is resting on your tummy or chest. The screen inside is superior and fits the description of a flagship phone.
One of the other things I love about it is the size. Folded, the Z Flip 3 fits into a jeans pocket. Unfolded, it is 6.7 inches.
Everything really looks good except for the selfie camera and my attachment to the iPhone's Notes. One thing I can't ever used to is the beauty filter used by Android front cameras. This isn't to say that the cameras aren't good because they are. (Those filters, which phone companies turn on by default, can typically be turned off on the camera app settings.—Ed.)
By the way, reviewers are comparing the Z Flip 3 to another foldable from another brand. My fearless forecast is that in terms of sales, the Z Flip 3 will do better when it comes to sales because of the K-pop association.
Anyway, to make a long story short, I did what was expected of me and I bought an iPhone 13. The new iPhone costs the same as the Samsung Z Flip 3. I chose practicality over my desire to have a really nice and cool phone. Maybe I will be more impractical the next time I buy a new phone.
Image credits: Juliana Maxine Vasquez